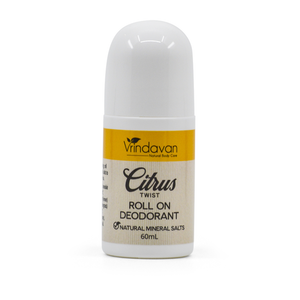 Citrus Twist Roll-on Deodorant 
Our deodorants are effective for everyday protection. The active ingredient is the deodorant stone which contains mineral salts, similar to those found in the earth's crust. These mineral salts neutralize odour forming bacteria and the unique combination of essential oils leave you feeling fresh.
Ingredients: Distilled water, potassium alum, guar gum, certified organic lemon essential oil, certified organic lemongrass essential oil, certified organic orange essential oil, grapefruit seed extract.
50mL