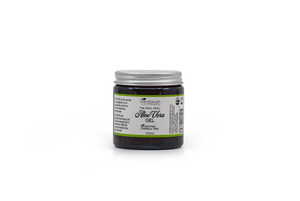 Organic Aloe Vera Gel 120mL
The Real Deal Aloe Vera Gel is grown and manufactured in Australia from 100% fresh mature and medicinal Aloe Vera plants itself.
Application: For skin and hair. Sun damaged skin, dry or chapped skin, small burns, wounds and abrasions. Avoid eye areas.
Certified Chemical Free
Product of Australia
Ingredients: Aloe barbadensis (Aloe Vera) Leaf.